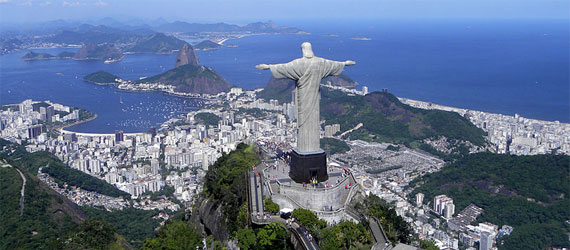 Image source: Wikipedia
By Groundswell Films
Published: February 7, 2011
Groundswell recently got word from Brazil that The Return of Navajo Boy is the first film selected for the inaugural Uranium Film Festival called Uranio Em Moviemento.
The director of the festival also invited Groundswell's Jeff Spitz (director of The Return of Navajo Boy) and a Navajo representative to attend the festival in May and take part in panel discussions about the impacts of uranium mining on indigenous peoples.
The festival, which features films from around the world, will take place from May 21st to 28th in Rio De Janeiro and June 2nd through 9th in Sao Paulo. Films featured in the festival will also be donated to a new program called The Yellow Archives, which will subtitle them in Portuguese and provide them to schools in Portuguese-speaking countries.
For more information, visit the Uranium Film Festival website.
Uranium Film Festival website. View the invitation they extended to Groundswell below: