By Jeff Spitz
Published: June 12, 2018
The Doc Talk Show #16: cutting remarks
Curated and Hosted by Jeff Spitz 
June 28th,  6:30pm – 7:30pm (NETWORKING) 7:30 – 9pm (showtime)
Every last Thursday at…
Uncommon Ground, 3800 North Clark Street, Chicago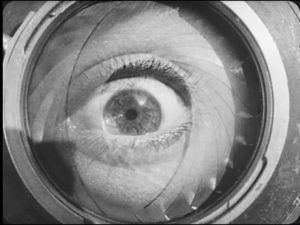 Join us for an evening of short documentaries and conversation with the filmmakers. Each month Jeff Spitz curates a fresh new lineup of inspiring documentaries organized around a theme. The evening includes new talent and veteran filmmakers who have the opportunity to interact with live audiences about their films, the issues they raise, and using media to create social change. Screenings include works-in-progress, finished shorts, as well as teasers and trailers for longer documentaries. Show #16: cutting remarks features two remarkable, award-winning editors, Leslie Simmer (Kartemquin) and Aaron Wickenden (Won't You Be My Neighbor; Almost There; The Trials of Muhammad Ali; The Interrupters.)
An intimate evening of food, drink, non-fiction films, filmmakers and real face to face convos.
Admission is FREE with a suggested donation of $20.
Space is limited. Please reserve your seat in advance!
The Doc Talk Show #16:  cutting remarks w/editors
Leslie Simmer (scenes from Kartemquin's upcoming docu-series and more)
Aaron Wickenden (scenes from Won't You Be My Neighbor and more)
No video recording allowed for this show.
Check out some highlights from the April Doc Talk Show:
This project is partially supported by a Faculty Development Grant from Columbia College Chicago.
For information: jeff@groundswellfilms.org