By Jeff Spitz
Published: April 16, 2018
Doc Talk Show #14: Mental Health Breaks
Curated and Hosted by Jeff Spitz 
April 26th,  7PM – 9:30PM
Uncommon Ground, 3800 N. Clark St., Chicago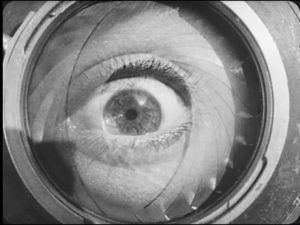 Join us for an evening of short documentaries and conversation with the filmmakers. Each month Jeff Spitz curates a fresh new lineup of inspiring docs organized around a theme. The evening includes new talent and veteran filmmakers who have the opportunity to interact with live audiences about their films, the issues they raise, and using media to create social change. Screenings include works in progress, finished shorts, as well as teasers and trailers for longer documentaries. Show #14: Mental Health Breaks explores liberal and conservative conspiracy theories; family leave; two cases from Cook County's mental health court; one man's personal treasures, and one woman's haunting memories of a crime.
An intimate evening of food, drink, non-fiction films, filmmakers and real face to face conversation.
Admission is FREE with a suggested donation of $20.
Space is limited. Please reserve your seat in advance!
Doc Talk #14:  Mental Health Breaks – featured artists/FILMS
Kristin Pichaske/Kindling Group: PULLING THE THREAD
Ky Dickens: ZERO WEEKS
Margaret Byrne: ANY GIVEN DAY
Julian Dalyrimple: I WAS HERE
Debra Kahn Tolchinsky: TRUE MEMORIES AND OTHER FALSEHOODS
This project is partially supported by a Faculty Development Grant from Columbia College Chicago.