By Jeff Spitz
Published: July 18, 2018
The Doc Talk Show #17: LGBTQ POV
Curated and Hosted by Jeff Spitz 
July 26th,  6:30pm – 7:30pm (NETWORKING) 7:30 – 9pm (showtime)
Every last Thursday at…
Uncommon Ground, 3800 North Clark Street, Chicago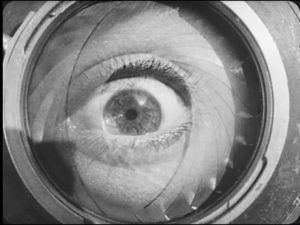 Every month Jeff Spitz, Sundance Film Festival honoree and Columbia College Chicago documentary professor, curates a fresh new lineup of remarkable short docs and indie videos. It's a fun, friendly event with food, drink, film clips, filmmakers and real face to face convos.The standard definition of documentary–"the creative treatment of actuality"– is intentionally provocative. It inspires non-fiction filmmakers to try new techniques and innovative modes of storytelling. Doc Talk Show includes new talent and veteran filmmakers. Some follow traditions of broadcast journalism while others experiment with cinema, poetry or performance. You may see works that use re-enactments with actors or that intentionally blur the line between fact & fiction. Jeff facilitates the Q&A with the audience. Questions about each short film, the issues that surface and the filmmaker's journey spark rich conversation. Screenings include works-in-progress, finished shorts, as well as teasers, trailers and music videos with strong social commentary.
The line up is organized around a theme.
The theme for Show #17: LGBTQ POV is inspired by Chicago's amazing LGBTQ community, our commitment to diverse voices and our growing concerns about the direction of our country.
Admission is FREE with a suggested donation of $20.
Space is limited. Please reserve your seat in advance!
The Doc Talk Show #17: LGBTQ POV
Dorian Electra via Skype/2000 YEARS OF DRAG; CAREER BOY
Greg Stephen Reigh of VAM Studios/VARIOUS, SHEA COULEE
Connor O'Keefe/WE'RE HERE WE'RE QUEER
AJ Spitz & Josh Jones/IS THIS ENOUGH?
Sarah Oberholtzer/REIMAGINING TOMORROW
Show will be filmed and edited by Columbia College Chicago students.
Check out highlights from the April Doc Talk Show
Anyone can submit a film for consideration to jeff@groundswellfilms.org.
This project is partially supported by a Faculty Development Grant from Columbia College Chicago.
For information: jeff@groundswellfilms.org (Feel free to send Jeff a link to your film clip. )