Published: September 6, 2018
Presented by Groundswell Films
X 
Curated and Hosted by Jeff Spitz 
September 27,  6:30pm – 7:30pm (NETWORKING) 7:30 – 9:30pm (showtime)
The Doc Talk Show #18: Injustice For All features an array of personal stories about art, liberty and (in)justice for all. This Doc Talk is a special partnership with the fifth annual (in)Justice For All Film Festival, a city-wide program made possible by Trinity United Church, Pastor Otis Moss III and Daryle Brown, Executive Director.
Filmmakers/FILMS
Ben Gustafson/SEARED (cooking down injustice)
C. Fitz/JEWEL'S CATCH ONE (the bold woman behind LA's top disco)
Myra Rivera/JUVENILE EXPUNGEMENT (access to arrest records)
Imani Thornton/INMATE TO INDIVIDUALS (life after prison)
Martha Mapes & Ian Roozrokh/BEYOND THE BARRIER (Israel's wall)
Joshua Jackson/FROM STATE PRISONER TO STATE PROFESSOR (reform)
Vincent Martell/Premier of new work from VAM STUDIO
Seating is limited. Admission is free. Suggested donation: $20.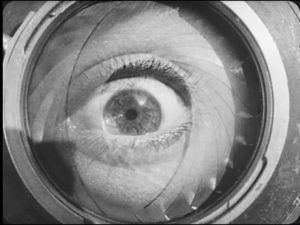 Every month Jeff Spitz, Sundance Film Festival honoree and Columbia College Chicago documentary professor, curates a fresh new lineup of remarkable short docs and indie videos. It's a fun, friendly event with food, drink, film clips, filmmakers and real face to face convos.The classic definition of documentary–"the creative treatment of actuality"– is intentionally provocative. It inspires non-fiction filmmakers to use new technologies and invent new modes of storytelling. It also provokes arguments about what is actual or real. The Doc Talk Show presents new talent and veteran filmmakers. Today's filmmakers operate across a wide spectrum of styles and approaches. Some follow traditions of broadcast journalism while others experiment with poetry, animation, performance, still photography, self-representation or hybrid narrative/documentary storytelling. You will see works that use re-enactments. You will see works that blur the line between fact & fiction. Jeff facilitates Q&A with the audience. Audience questions about the films and the issues raised by a filmmaker's journey spark great convos. Screenings include works-in-progress, finished shorts, as well as teasers, trailers and music videos.
The show will be filmed and edited by Columbia College Chicago students.
Support The Doc Talk Show with your donation to Groundswell Educational Films (501c3 not-for-profit) here.
For information contact jeff@groundswellfilms.org
This project is partially supported by a Faculty Development Grant from Columbia College Chicago.